This morning, Prof. Dr. Ehab Abu Aish Deputy Minister of Finance for Treasury Affairs and Public Services and Mr. Samir Abdel Nasser, Secretary General of Ain Shams University, organized a workshop to raise awareness of modern concepts of the law of organizing contracts, which was held under the auspices of Prof. Dr. Mohammed Moait Minister of Finance and Prof. Dr. Abdul Wahab Ezzat, President of Ain Shams University in cooperation with the Sector of Accounts and Financial Directorates (Internal Training Unit) at the Ministry of Finance.
In the presence of Mr. Emad Abdullah Awwad, Head of Accounts and Finance Department at the Ministry of Finance and Prof. Dr. Hamdi Al-Shahed, head of the Central Administration of Government Accounts, and a number of the General Directors of the Ministry and Ain Shams University.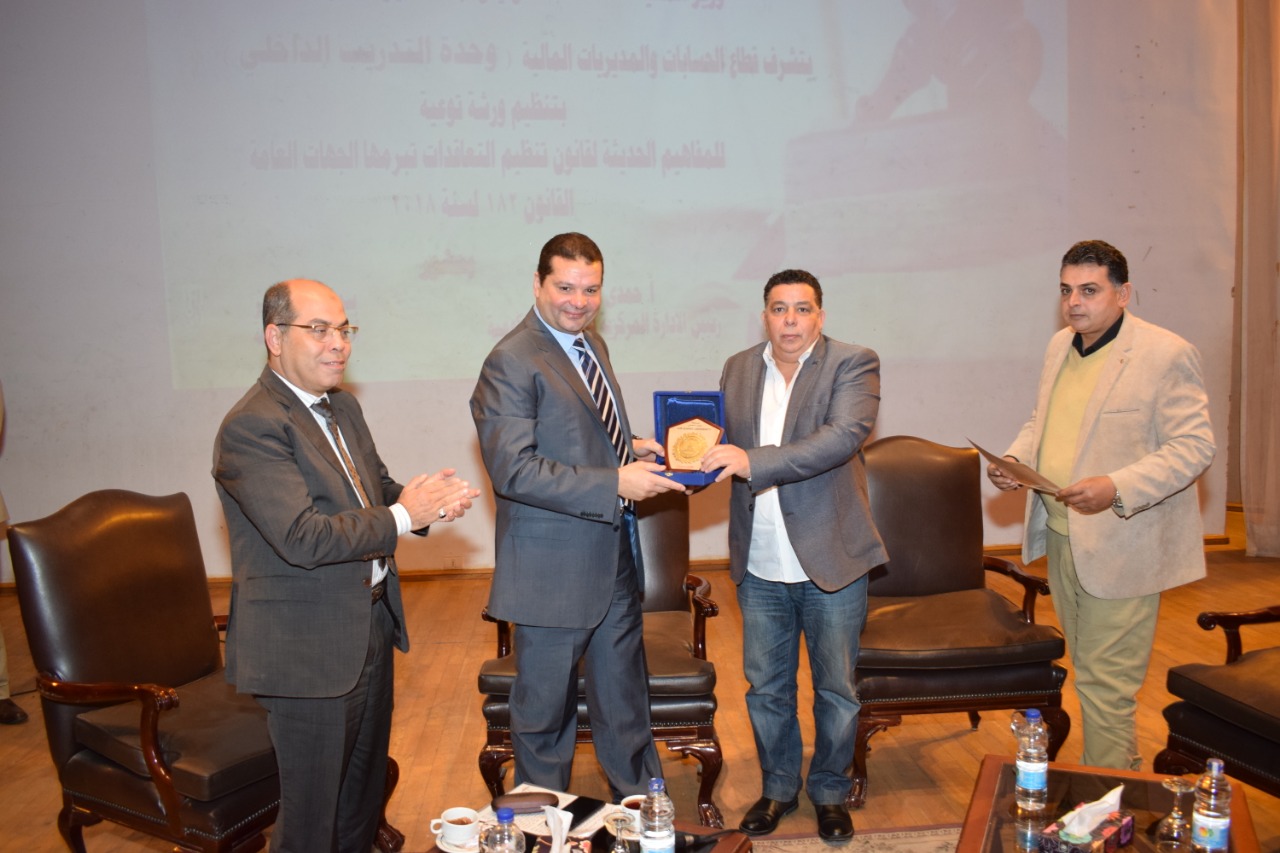 In his speech, Ehab Abu Aish stressed that the Ministry of Finance is keen to spread awareness among all sectors.
He referred to some of the economic crises faced by society and their impact on various aspects of life.
He praised the efforts exerted by the ministry to raise awareness of the latest developments in the financial and legal arena. He pointed out that the workshop aimed to raise awareness of the employees of the accounts sector and the sectors concerned with Law No. 182 of 2018 on the organization of contracts concluded by public bodies in the university and contributes to the continuous activation of total quality systems.
He reviewed aspects of cooperation between the university and the Ministry of Finance in organizing awareness workshops in various administrative specialties.
Prof. Dr. Samir Abdel Nasser honored the representatives of the Ministry in recognition of their fruitful efforts.